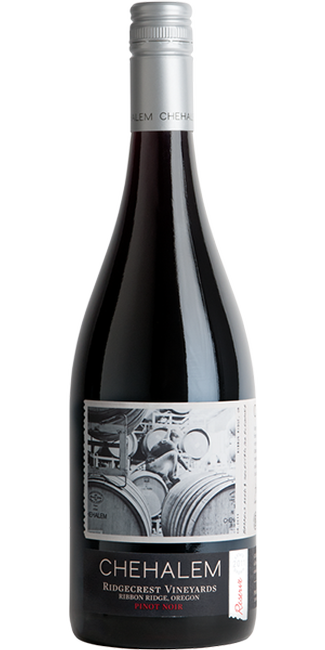 2011 Chehalem Reserve Pinot Noir
WINEMAKER'S NOTES
2011 is the epitome of an "ageable vintage" as far as we are concerned, and our Reserve tier is the most age-worthy of all the Chehalem wines. This Pinot Noir Reserve is exhibiting plenty of youthful charm, with a progression toward more thoughtful complexity with time in the glass.
First notes are exalted bright fruit aromatics of red-to-black raspberry, cassis, dark cherry, and some ethereal violets, thyme, and black tea. More evolution brings smoky grilled lamb shank and peppercorn, with dark chocolate and barrel aromatics highlighting the nose. The palate is elegant yet assertive, with a firm structure or fine tannin, astounding balance, and a full, rich finish. Only time will show how much more this wine will evolve.
VINTAGE OVERVIEW
Yes, 2011 is THE latest harvest on our records. Three weeks late, picking some of our blocks as late as the second week of November, one would think the cards were stacked against us. However, considering three positive aspects from the vintages; 1) late season sun, 2) lower yields, and 3) below average rainfall - we're seeing one of the best vintages of the last twenty years emerge. Resulting wines are fully ripe, rich, deep, dark AND carry low pHs/high acids and low alcohols, which bodes exceptionally well for long aging, food friendliness and a reputation that makes similar years, like 1999 and 2008, humble!
Limited Library Release
Wine Specs
Appellation
Ribbon Ridge AVA