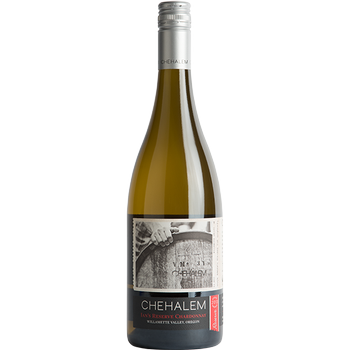 2012 Chehalem Reserve Chardonnay
A Chehalem Holiday Library Selection
Winemaker's Notes
This was a uniformly excellent vintage in the Willamette Valley, moreso than the past few years where some winemakers read it well and others may not have. The weather was storybook, almost entirely positive, with the Grinch of hail in one or two localized sites proving we're as vulnerable as Burgundy. The heat accumulations are the 5th highest in the last 16 years, putting ripeness in the league with 2004 and 1998. The perfectly warm and completely dry growing and ripening seasons kept disease away and pushed full ripeness without sacrificing acid structure.
Now, more than ten years on, we can say without a doubt that this was a beautiful vintage that gifted us with tremendous elegance, breadth on the palate, and depth of flavor and character.
Vintage Overview
The 2012 Ian's Reserve Chardonnay is gorgeous, as much like a Corton Chardonnay as any we can remember making. Essence of baking spices, brown sugar, brioche, and butterscotch complement the lemon curd, baked apple, and white flower notes seen throughout. The acidity needed structurally for a truly ageable Chardonnay is present, but it doesn't interfere with its custard-like, rich, round, supple palate. Everyone tasting this wine was amazed by its seductivity; the balance is outstanding, the length and flavor persistence excellent for this age, a touch of warm wood was present (like being enveloped by a gentle sauna), and a silky, full, creamy texture promises one of the best Chardonnays we've made. Just, wow.
Wine Specs
Appellation
Dundee Hills AVA
Vineyard Designation
Stoller Vineyards