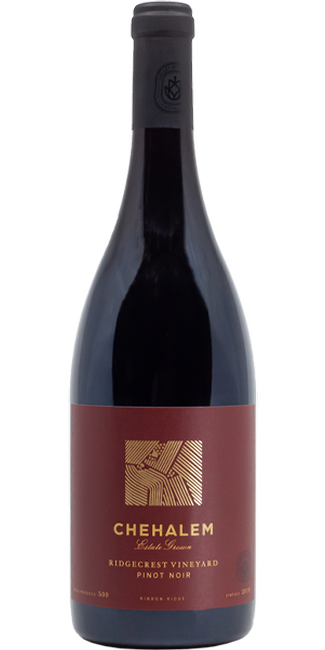 2019 Ridgecrest Vineyard Pinot Noir 1.5L
WINEMAKER'S NOTES
Initial dense aromatics of brambly black currant and cherry cordials evolve to show hints of earthiness, reminiscent of mushrooms on the forest floor. As you pull the glass away, a thin thread of spice imparted from the barrels help lift and integrate the aromas. The palate is soft and lush, with dry grippy tannins that give way to light, quenching red fruit flavors on the finish. For the first time, we over-vintaged this wine, and it won't be the last.
VINTAGE OVERVIEW
The growing season from bud break through harvest all fell within days of the 2013 vintage. Cool, wet weather arrived in early September, but by late September and October, conditions returned to sunny days and brisk nights. The resulting wines are lower in alcohol, with delicate flavors and beautiful nuances. The 2019 vintage will be one we remember thanks to the tremendous character and charisma in the wines.
A hint of earthiness and an easy-to-pack bottle makes this Pinot Noir the perfect companion for your Mother's Day weekend trip.
Wine Specs
Appellation
Ribbon Ridge AVA