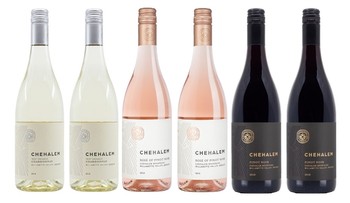 2021 Dog Days of Summer Six Pack
We've un-leashed a 6-pack picked for summer sippin', patios, and sharing with friends and family at your next social gathering. Soak in the sunshine, and enjoy this bundle from our favorite furry friends here at Chehalem.
Wines Included in Dog Days Pack:
(2) 2019 Chehalem Mountains Pinot Noir
(2) 2020 Chehalem Mountains Rosé of Pinot Noir
(2) 2020 INOX Chardonnay
Retail: $150.00 | Dog Day Price: $120.00
Want an extra treat?
Now offering $30 overnight shipping at checkout (a paw-fect steal of a deal).

Dog Days of Summer valid through August 3rd, 2021
Additional discount & taxes do not apply.