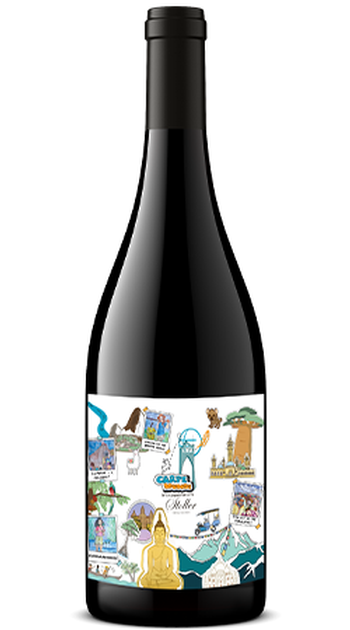 Carpe Mundi Pinot Noir
This label was all about creating a scrapbook of student memories over the years. Students who hail from Portland and low-income backgrounds have the opportunity to travel in many different regions of the world including: Central America, South America, East and West Africa, Southeast Asia and the South Asian sub-continent. Learning through experiences, students do things they've never imagined. Possibilities expand when they hike some of the world's tallest mountains, learn from banana farmers about the supply chain, or form relationships across language barriers. Those experiences change how open the world feels and how they move in it - whether that's in Portland's streets or overseas. Valeria Vollmer-Rendon who participated with Carpe Mundi between 2022-23 crafted every detail of this image to reflect the beauty of Carpe Mundi students' collective experiences and memories.
Proceeds go to Carpe Mundi, providing low-income, first-generation Portland college students with mentorship, scholarship, and a study abroad program.