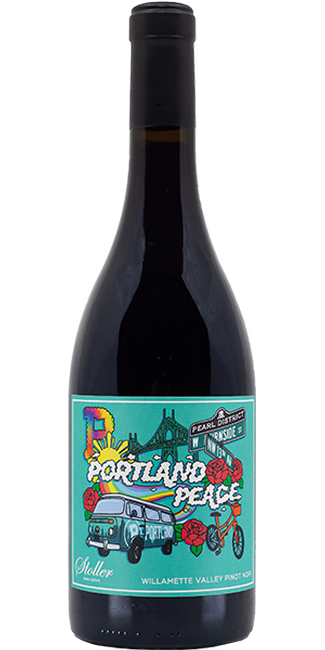 Portland Gear Pinot Noir
The first in an artist series with Portland Gear, featuring Jazmine Agcaoili.

"When designing this label, I wanted to create an illustration that embodies what a "Summer in Portland" looks like. I've always felt that Portland is a lively, vibrant, and overall enjoyable place to spend the summer. I wanted to show this by incorporating well known landmarks in the heart of Portland. I included the St. Johns Bridge, where people go to picnic at Cathedral park, Biketown, where people ride the shared bikes, and the Pearl District, where Portland's First Thursday celebration is held. To tie the design together, I included roses throughout since Portland is commonly known as the City of Roses!"