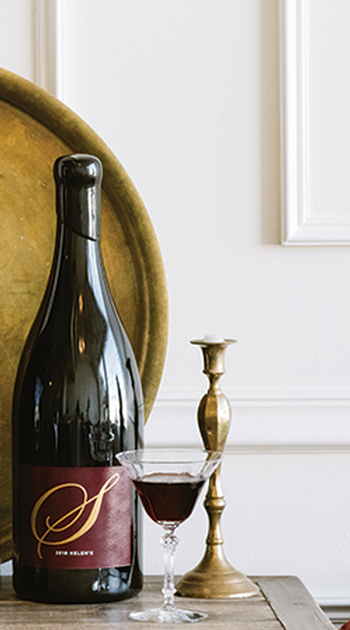 2018 Legacy Helen's Pinot Noir 3L with Wooden Gift Box
WINEMAKER'S NOTES
Named after Bill Stoller's aunt, this wine is made primarily from the Wädenswil clone of Pinot Noir. Helen's has an elegant nose of ripe, succulent red fruit and Italian plum, which gives way to secondary notes of earth and rose petals. The palate is vibrant with a delicate tension that is supported by flavors of red fruit and a ferrous minerality through a long finish.
FROM THE STOLLER CELLAR
Named after Bill Stoller's Aunt, this wine has those classic cherry notes found in Dundee Hills Pinot Noirs that just so happen to taste like Helen's famous cherry pies.
93 points - Wine Spectator
Gift set includes wooden gift box.


WINE MATH | 3 LITERS = 16 GLASSES OF WINE = six GOOD FRIENDS