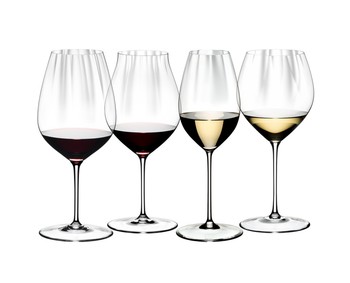 Stoller Wine Group Virtual Riedel Seminar
May 16th, 2021
Have you ever tasted a wine at a winery or restaurant, but at home it tastes completely different? Were they using the same glass? Experience firsthand the impact of the glassware you choose – in your own home!
In this virtual sensory experience, see how the right glass can elevate your enjoyment and how their approach to innovation and design has made Riedel the number one choice for the modern wine drinker. Riedel's crystal experts will demonstrate the relationship between the shape of a glass and our perception and enjoyment of wine.
Tickets Include:
TWO sets of Riedel Performance Glassware ($236 Retail Value)
Hour and a half educational sensory class with demonstration

Featured Stemware:
Sauvignon Blanc / Riesling
Oaked Chardonnay
Pinot Noir
Cabernet / Merlot
$225 General Admission | $180 Club Member
Ticket price is for two attendees. Shipping deadline for all Riedel seminar sets will be April 30th. For questions please contact us!
A confirmation email will be sent 72 hours prior to the event with the Zoom link to attend the seminar.